Want to take your camping experience to the next level? If yes, then glamping is the best remedy for ensuring your luxury amenities meet beautiful nature. Think of experiencing nature at its core while you can access your cozy mattress, running water, and an actual toilet! But how do you turn a regular camping experience into a glammed-up site? Here's how to go glamping at your next adventure.
Bring Bedding
Your objective is to have as cozier experience as much as possible, so ensure that you bring on with you a comfortable air mattress with your preferred bedsheets. The bedding transforms your camping site into a friendly place where you can relax and enjoy a sound sleep after a long walk of nature as you wait for the next day to explore more.
Nice Lighting
Nobody enjoys a dark experience, especially at camping sites where dark settles earlier due to the nature of the surrounding. You might have that extra evening talk with your friends and family after a whole day of nature exploration, so forget about the highly overrated Tiki torches. Get hanging lights, electric candles, or even a twinkling light to illuminate your camping site sufficiently.
Portable Kitchen
Do not miss your favorite meal by the name of camping. We all want to explore nature and enjoy our food as we relax or chat during the camping. Arrange your requirement into a single setup; this includes a pan, utensils, pots, and even a stovetop to have several meals while experiencing the best of the camp. Forget bringing just a grill; make your camping site home by bringing a portable kitchen with you.
Dinner Table
Dinner meals are the best when enjoying with your friends and family members. Imagine having all these funny talks and conversations at the dinner table at your camping site; it might be the most memorable moment you will live to remember. Plan to bring with you a table, tablecloth, and chairs so that you can have a good setting for a dinner meal.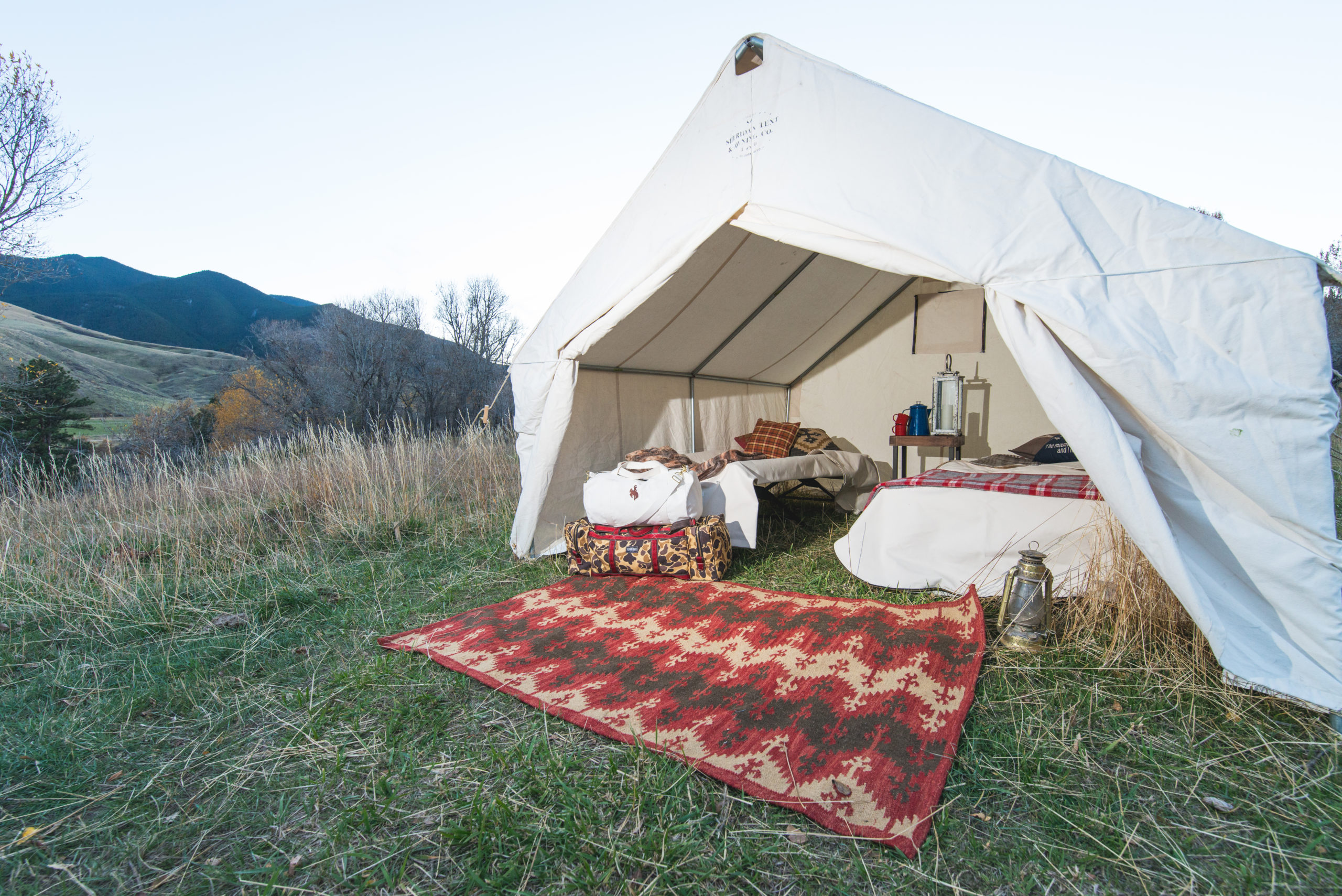 Nice Seating
You want to be as comfortable as possible, and this is why it's necessary to forget about the lawn chairs or tree stumps, which are uncomfortable and inconvenient. Enjoy your camping experience by bringing with you either the hammocks, lounge chairs, inflatable seating, or a combination that flares up your style. 
Bring Decorations
Who says you can't decorate your camping site? Remember, you are here to create memories that will go down in your history. Make the place look like your actual home, or even more due to the setting, plan to carry beautiful plans, portraits, art decorations, or any other decoration that will transform your camping site.
Play Extravagant Entertainment
We all love being entertained all the time, and now it's time to take entertainment as part of your camping experience. Here you are free to create your own rules, which means that your experience can live up to your most preferred style. To light up the site, bring with you some card and board games, or consider bringing a projector to watch your favorite movie. Also, you might prefer a fun mini-game to entertain your camping crew. 
Glamp Up Your Weekend with Sheridan Tent
For an ultimate camping experience, consider packing these things, which will ensure that you have the perfect glamping site within no time. At times, it may be stressful or inconvenient to set a glamping site by yourself, but all is not lost; consider contacting us for the perfect camping equipment that can be used for any glamping experience.